Services
---
The Experience
From the moment you enters the Indigo Waters spa-inspired atmosphere, you receive healing services in a professional, safe, and supportive manner. Indigo Waters is unique from other practitioners because water is an integral element of our services and overall customer experience.
Services are also offered online or over-the-phone. Choose from specially curated packages that include crystals and essential oils distinctly chosen for your healing needs. You will receive instructions for the meaning and the use of the crystals and oils used in your session. You can choose to receive services either in your bathtub for an Indigo Waters experience or another peaceful place of your choosing. Your distance package also includes a meditation session.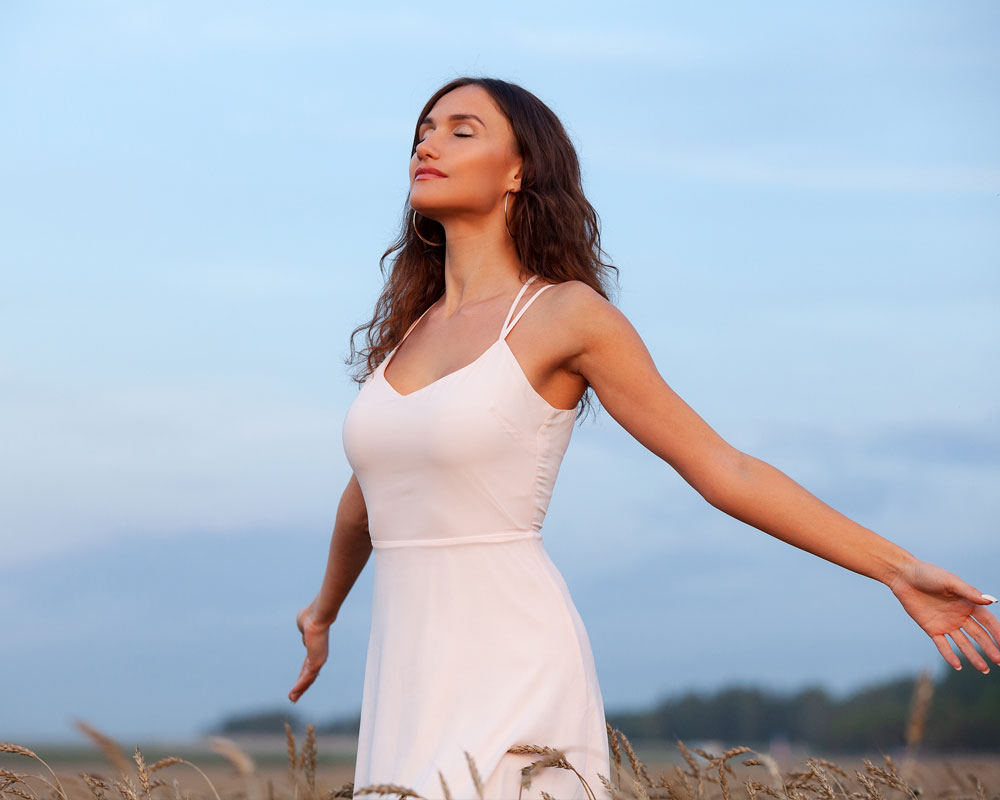 Soul Realignment®
We all are equally the powerful creators of our own experience through choice. The choice is action. Soul Realignment® is a healing modality that uses the Akashic Records to unlock your divine gifts and soul purpose. You will learn about your Divine Soul Blueprint (your soul's story), primary energy center (your divine gifts), soul's origin, current and past life blocks, and negative karmic patterns. Once you know this information, what will you do about it?
Kim will explain the findings in a 90-minute session and provide resources for additional information. She will clear your Akashic Record and help you remove your blocks. Together, you will develop a coaching and action plan that supports harnessing your abilities to manifest your soul purpose and divine gifts.
Soul Realignment® sessions are also available specifically for a relationship, spirit guide, and life path reading.
Learn about Soul Realignment® and Life Coaching
Book a Soul Realignment Session Now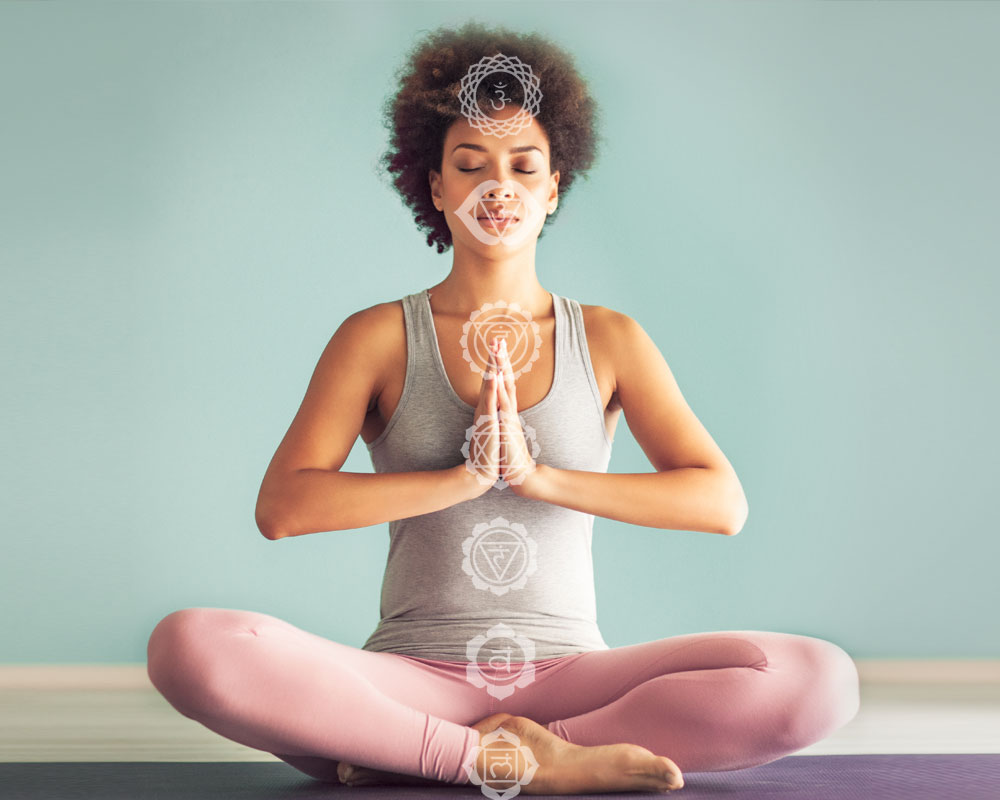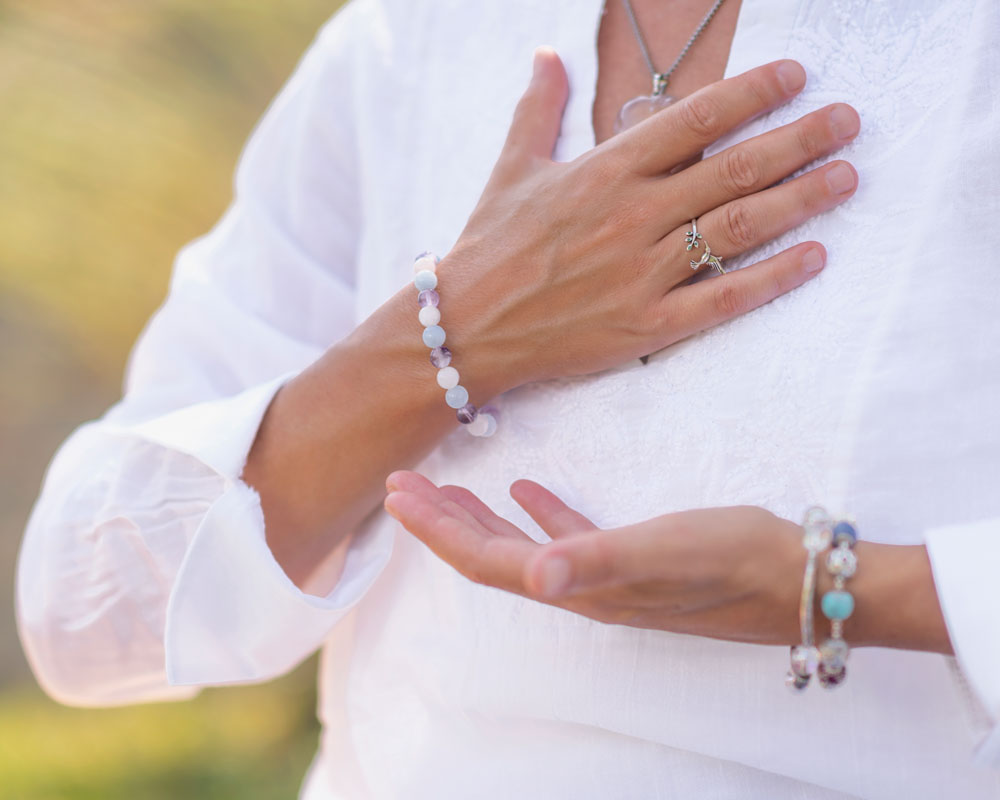 Belief Clearing Therapy
Clear away mental blocks so that you can fully step into your divinity and create a life in alignment with who you are at the soul level. As a Certified Belief Clearing Practitioner, Kim can help you clear away the most stubborn mental and emotional blocks — even those that are stuck in your subconscious and not consciously known. These blocks can stop the simplest forms of manifestation, attraction, achievement, and goal-setting from working.
Proficient in 12 clearing techniques, Kim will choose the right one for your energy, so you receive the maximum results. Kim helps you bypass the conscious mind and your subconscious resistance to travel straight to the source of the negative belief, counter intention, or block standing in your way. By emotionally and mentally letting go of this negativity, you will live in joy and manifest your desires.
There is no magic bullet. We came into our humanity to experience our divinity. If you believe you are source energy in a physical body and are simply looking to find that alignment, belief clearing will be profound.
Crystal Therapy
Crystal therapy encompasses physics, geology, and nature's healing energy produced by various crystals and minerals. The crystals' properties promote a balance of the energy centers in the physical, mental, and emotional body. Crystal therapy may include:
Placement of specific crystals and minerals at various locations on and around the body.
Crystal elixir or water for purifying and detoxification.
Creating beautiful crystal grids for manifesting intentions.
At Indigo Waters, a crystal healing pouch is available for purchase. This pouch incorporates intuitively selected crystals to be used for distance Reiki Indigo Waters bath healing sessions. Custom crystal and crystal/grid packages can be designed based upon your individual healing needs and intentions. These packages are infused with Reiki.
Book Crystal Therapy Now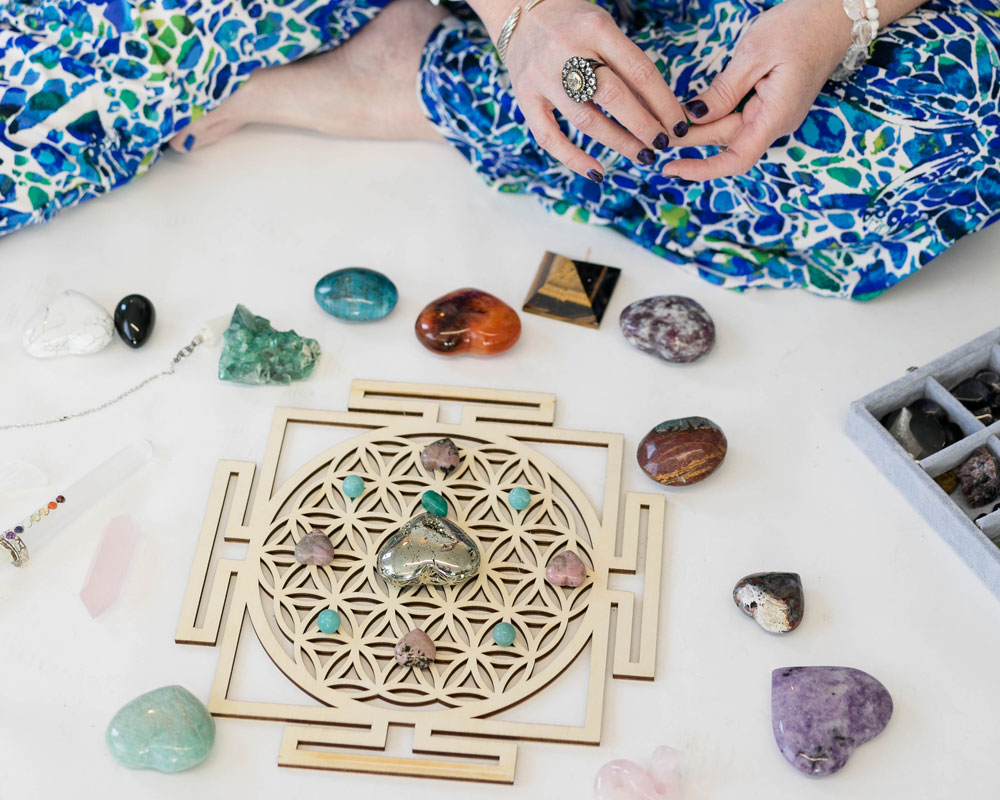 Reiki
Reiki is a holistic energy healing therapy that originated in Japan by Dr. Mikao Usui. The Japanese word Rei means universal life, and Ki means energy. Reiki helps regulate everything from your cellular function to your nervous system.
Every living thing is energy. Reiki balances our energy centers in our chakras, meridians, and biofield so we can maximize our health --psychologically, emotionally, physically, and spiritually. There are many benefits of Reiki:
Initiates a feeling of security, peace, and wellness
Induces a peaceful, deep relaxation Improves sleep
Reduces pain, stress, and anxiety
Stimulates the body's immune system
Promotes tissue and bone healing after injury or surgery
Integrate Reiki to support your well-being when receiving traditional medical treatments for cancer, infertility, Parkinson's disease, psychological illnesses, chronic pain, digestive problems, and stress-related disorders.
Your session is tailored to your healing needs, and additional energy healing modalities such as crystal and vibrational sound therapy are often incorporated. The uniqueness of various therapies in a single session ensures the most energetic healing environment. Reiki sessions are approximately 90 minutes and include pre-session planning and post-session feedback and coaching.
Reiki is considered complementary/alternative medicine, according to the National Institute of Health. Reiki is not meant to replace traditional allopathic medicine but rather integrated with it to serve your highest good. Reiki is simply another choice for self-care and wellness. Reiki is not affiliated with any religion or religious practice.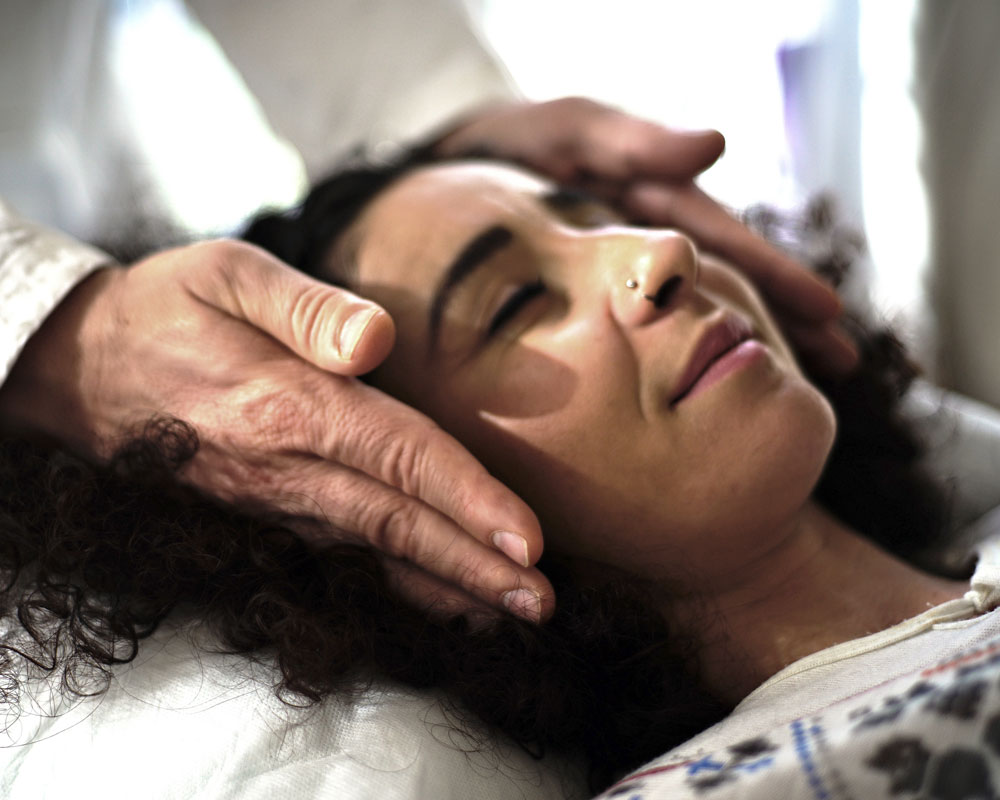 Medical Reiki™
Every patient can receive significant holistic benefits from Reiki. Whether you are preparing to have surgery or facing the challenges of a cancer diagnosis and its difficult treatments, Indigo Waters offers love and light through Medical Reiki™. As a Certified Medical Reiki™ Master (RKMRI CMRM), Kim can collaborate with you and your medical team to facilitate Reiki into your care plan.
According to Mayo Clinic, complementary medicine can help you cope with cancer treatments' side effects (nausea, pain, and fatigue), reduce stress or anxiety, and improve your quality of life. According to the Raven Keyes Medical Reiki Training Institute, clinical results have shown that Medical Reiki™ reduces stress, pain, nausea, the need for pain medication, and bleeding. It can also ease the recuperative period after surgery or other medical treatments.
Book a Medical Reiki Now
Vibrational Sound Therapy
Everything in the universe consists of atoms, including our tissues, cells, organs, and emotions. Atoms produce, emit, and receive energy and function at a specific frequency. On average, humans vibrate at a frequency of 66-72Hz (Hertz). If your frequency is low, you are more susceptible to disease.
Vibrational Sound Therapy uses Hertz frequency vibration through musical notes to achieve holistic balance. Your ears, skin, and the subtle body (or biofield) absorb these vibrations, which balance your chakras, meridians, and biofield. Vibrational Sound Therapy can be a standalone service; however, it is mostly used with Reiki and Crystal Therapy.
You appointment begins by stepping into a sacred, safe, and heart-centered space for your healing experience. We start with a short meditation to help you relax and be in a receiving mindset. The instruments chosen will depend on your healing needs. Tuning forks, crystal chakra singing bowls, Tibetan singing bowls, crystal pyramids, chimes, gongs, flutes, and drumming may be used. The vibrations can release imbalanced or stuck energy, resulting in a reduction of pain, inflammation, stress, and anxiety. After a session, many clients leave feeling refreshed and relaxed.
Book Vibrational Sound Session Now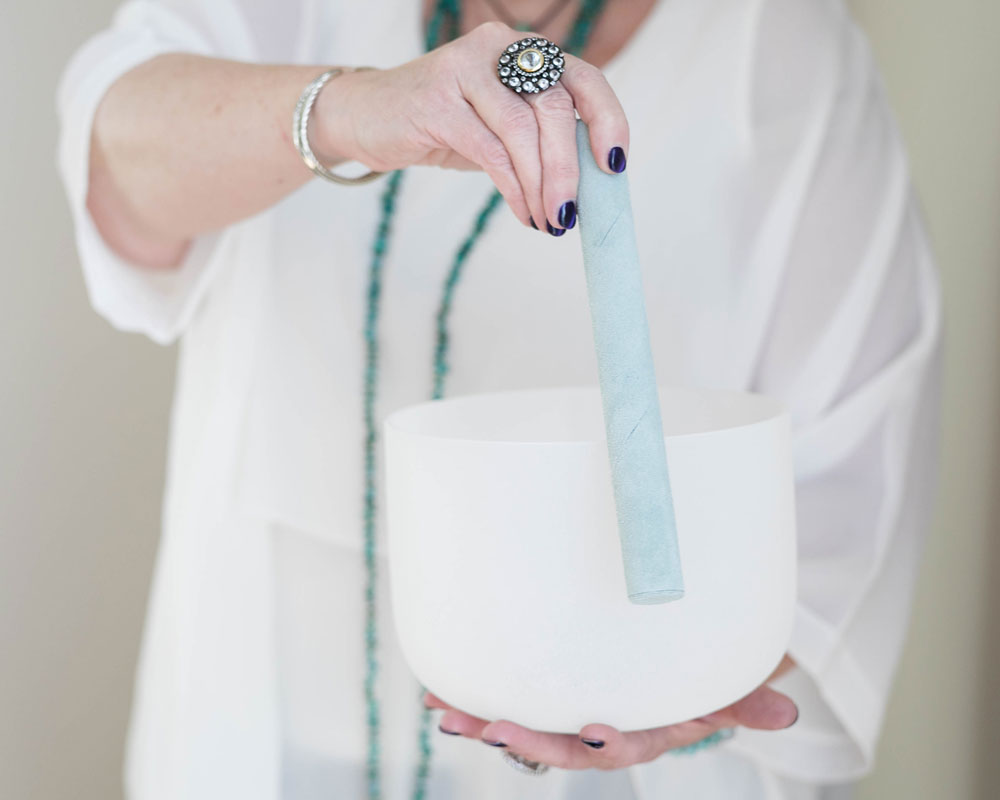 Quantum Healing Hypnosis Technique® (QHHT)
Quantum Healing Hypnosis Technique is a powerful technique that helps you connect, heal, and transform at a very deep level. You will be guided into a Theta brainwave state where you will access the all-knowing part of you! This is referred to as the soul, subconscious, oversoul, higher self, and source.
Kim will guide you on a journey for your highest good into past lives where you will be shown what is needed for your ultimate healing. You will understand the connection to your present life and how certain events and karmic patterns were created. QHHT heals at the physical, mental, emotional, and spiritual levels. Your subconscious is a healer. This therapy may also help ease or even eliminate ailments of your physical body. Results are often miraculous.
Quantum Healing Hypnosis Technique in-person sessions are a time commitment. A single session takes approximately four hours or perhaps longer. It is important if you are seeking this therapy to commit to a full day. The QHHT session will be held in a beautiful spa-like setting with your complete comfort in mind.
Book a QHHT Session Now
Ordained Ministry Services
Kim is ordained through The Universal Life Church (ULC), a non-denominational/multi-denominational organization. She welcomes and enjoys working with individuals of all backgrounds and beliefs to help them achieve their dreams and overcome life's challenges. She is legally authorized to officiate life's sacred ceremonies such as weddings and celebrations of life as well as support for end-of-life transitions.
Kim works with you to fully customize your ceremony. Whether you are celebrating a joyous union or a remarkable life lived, Kim takes the time to get to know the people involved. Whether you are interested in something short and sweet, or a complicated interfaith or multicultural ceremony, Kim is happy to collaborate with you.